Description

With our oldest devision we produce high quality cash drawers. A variety of models with a wide range of dimension, design, colors and cable interface options are available to meet your specific requirements.
SN PRO Series.
The experience and professionalism gained through years of production makes us a reliable partner offering us the market with high quality products and keeping up with the requests. Our cash drawers can be used for all kind of POS and ECR use cases.
CASH DRAWER SN 24×32 MINI
SN-240 mini cash drawer is a compact and functional accessory, making it the smallest cash register drawer on the market!
Measuring just 24(W)x32(D)x10(H)mm, the drawer is divided into four sections dedicated to banknotes and eight compartments for coins, all of which are removable. Security is obviously a priority in this model, counting on a steel exterior and a 3-position key lock.
The SN-24×32 is a model especially suitable for small shops and activities, where space for bulkier solutions is perhaps lacking, such as food trucks, festival stands and limited spaces. Compatibility is guaranteed with all point of sale software, receipt printers and cash registers, as well as POS touch screen management systems. Its compact dimensions also make it an excellent match for a management tablet, to which it can be connected with the convenient cable provided, becoming an automatic cash drawer with Plug and Play opening solution.
Download Datasheet
Dimension 240W x 320D x 900H (MM)
Metal structure (from 0.8mm to 2.00mm)
ABS 100% Sliding tray
Color: Black / White / Grey / RAL#

ABS Insert:

4 Banknotes (vertical) / 8 Coins, Removable Coin Case (Under coin storage for large banknotes and receipts) – Adjustable Banknotes
Front opening sliding with polyurethane heavy duty ball bearing rollers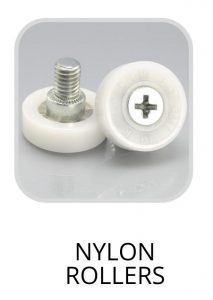 Emergency release lever. Cover hole for emergency release lever (options)
Keylock: 3 Position. Single combinations or 25 different keys combinations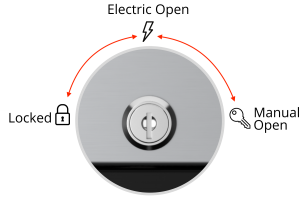 Solenoid: 6V, 9V, 12V, 24V, 24V + Micro-Switch sensor
DC Interface: RJ11/12, RJ12 Female, Jack, Bluetooth, USB
PIN scheme: 1# Case Ground, 2# Solenoid, 3# Microswitch, 4# Solenoid, 5# Microswitch, 6# Signal Ground
Cable Length: 1.20m (output top case), customizable
Weight 3.0 Kg
Tested durability through 5.00.000 Cycles
Certifications:

TÜV Mechanical Safe Test Report,
TÜV Drop Test,
TÜV Vibration Test,
TÜV In accordance with the Restriction of Hazardous Substances (RoHS)
Directive 2011/65/EU,
CE Certification related to CE Directive(s): 2001/95/EC, CE Certification related to CE Directive(s): 2014/35/EU