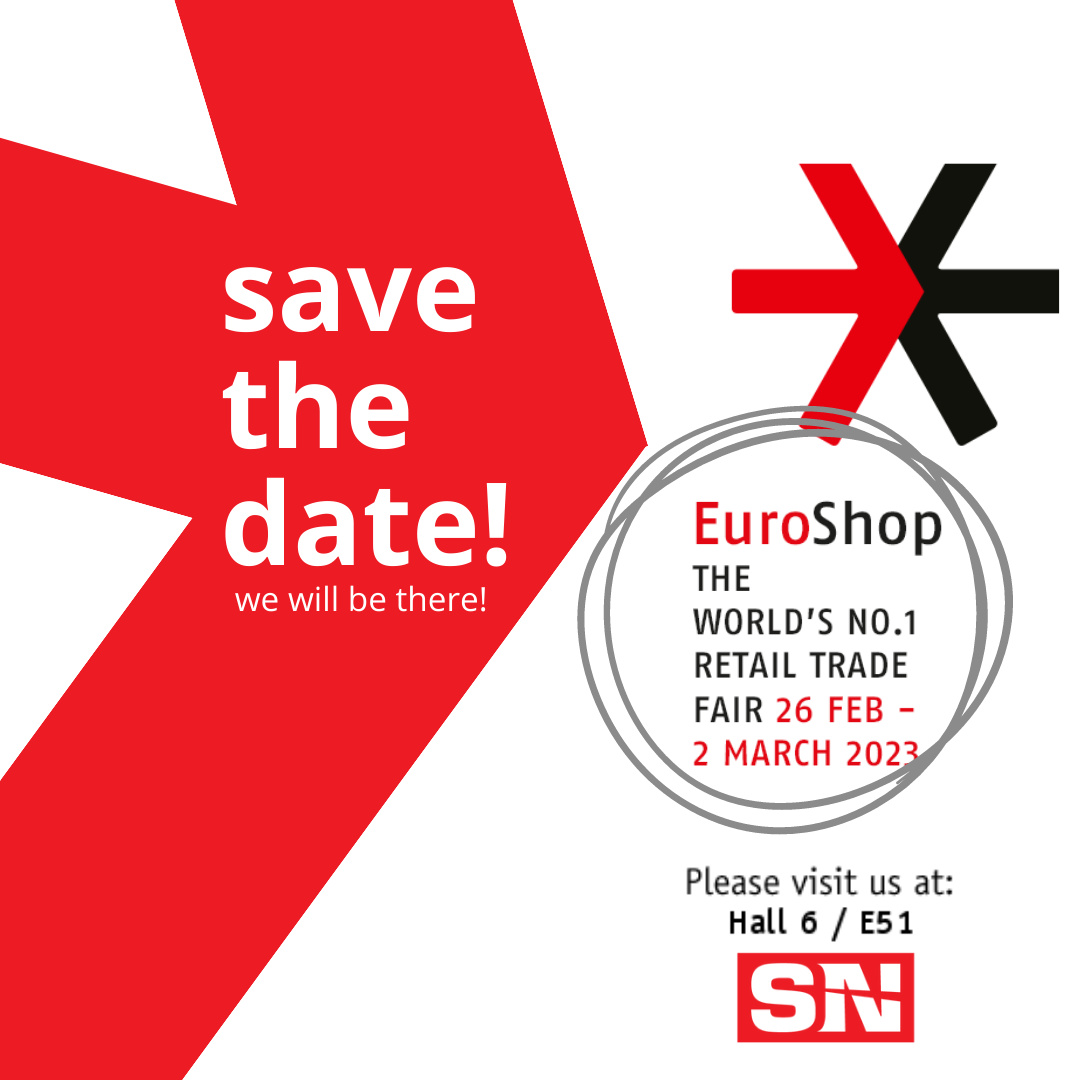 We are excited to announce that we will be exhibiting at EuroShop 2023 – the world's No. 1 retail trade fair.
🟥 SN SYSTEMS: Hall 6 Stand E51
🗓 15 – 17 January, 2023
📍 Messe Düsseldorf, Germany
EuroShop 2023, the largest international trade fair for the sector, returns again this year from 26 February to 2 March in Düsseldorf, Germany. EuroShop is a key event for retail and shopfitting companies.
With more than 2,000 exhibitors from 60 different countries, it is the perfect opportunity to showcase the latest trends and innovations in the retail sector, from shopfitting and technology to logistics and point-of-sale solutions, the sector in which we operate.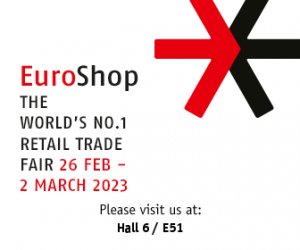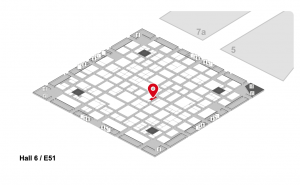 , in order to showcase its solutions: from cash drawers to payment terminal supports, from Kiosk Self Order solutions to tablet stands.In recent years we have greatly accelerated and diversified the production of solutions, in order to cover a wider slice of the market and give more opportunities to our customers.
The SN SYSTEMS stand will, as always, be focused on presenting OEM solutions to resellers and distributors, as well as offering new opportunities to major brands in the industry. As a manufacturer specialising in solutions for all retail and non-retail businesses, we will present all new products at this year's EuroShop 2023. We will give interested parties the opportunity to try out our latest technologies on-site, through hands-on demonstrations to experience the quality and technology we have at our disposal.
As for the theme of the 2023 edition, EuroShop will focus on 'Retail of the Future', exploring how technology is changing retail and how exhibitors can adapt to these changes to create an immersive and emotional shopping experience for their customers. Of course, we will also explain the philosophy behind each of our projects, which is to use the highest quality raw materials such as steel and 100 per cent ABS, as well as to simplify and automate everyday retail processes.
With more than 25 years' experience in the national and international market, SN Systems is now able to optimise daily operations and their safety. We work hand in hand with our customers, in order to guarantee OEM solutions that meet their specific needs.
The basic idea is mainly dedicated to realities looking for automation of payment and order processes, but thanks to our ad-hoc development capabilities we are able to take care of the needs of every business. Our KIOSK self order solutions, for example, are designed for catering businesses where the customer experience is automated and streamlined both in terms of staff costs and the time required to follow up on individual customer needs.
You can find us at Stand E51, Hall 6. We look forward to telling you more about our solutions!