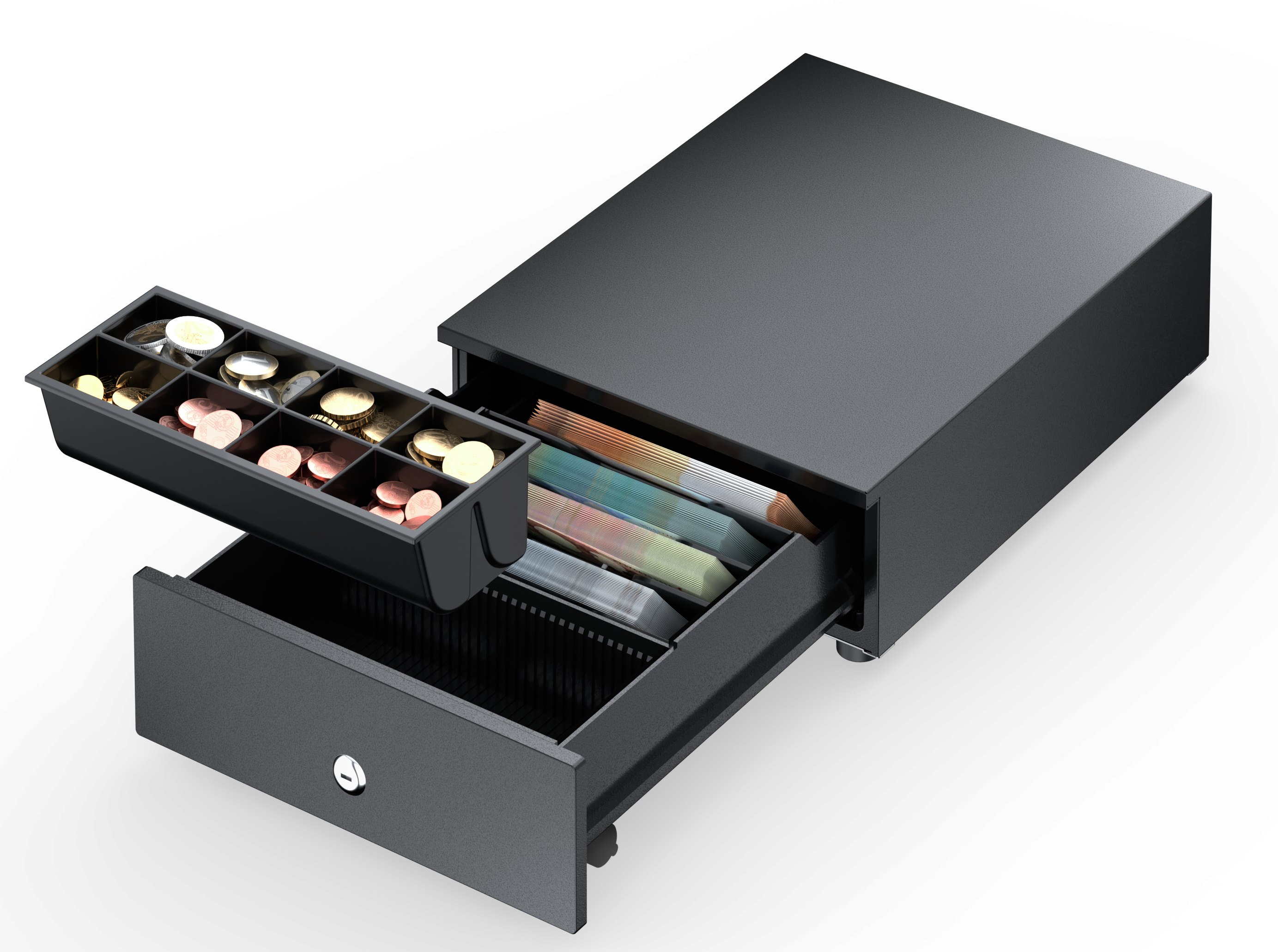 The SN-240 mini cash drawer is a compact and functional accessory, making it the smallest cash register drawer on the market!
Measuring just 24(W)x32(D)x10(H)mm, the drawer is divided into four sections dedicated to banknotes and eight compartments for coins, all of which are removable. Security is obviously a priority in this model, counting on a steel exterior and a 3-position key lock.
The SN-240 is a model especially suitable for small shops and activities, where space for bulkier solutions is perhaps lacking, such as food trucks, festival stands and limited spaces. Compatibility is guaranteed with all point of sale software, receipt printers and cash registers, as well as POS touch screen management systems. Its compact dimensions also make it an excellent match for a management tablet, to which it can be connected with the convenient cable provided, becoming an automatic cash drawer with Plug and Play opening solution.
The product was designed and engineered by SN Systems in order to offer its customers a solid and durable cash drawers. Underlying the design is, as always, SN Systems' philosophy of using the highest quality raw materials such as steel and 100% ABS.
With over 25 years' experience in the domestic and international market, SN Systems has become a manufacturer of cash drawers and point-of-sale solutions that optimise daily operations and security. We work hand in hand with our customers to guarantee OEM products that meet their specific needs.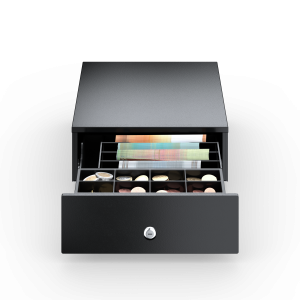 Looking for a manufacturer and a partner you can trust? Then don't wait any longer and get in touch with us! We will find a solution to your every need, together. Contact Us