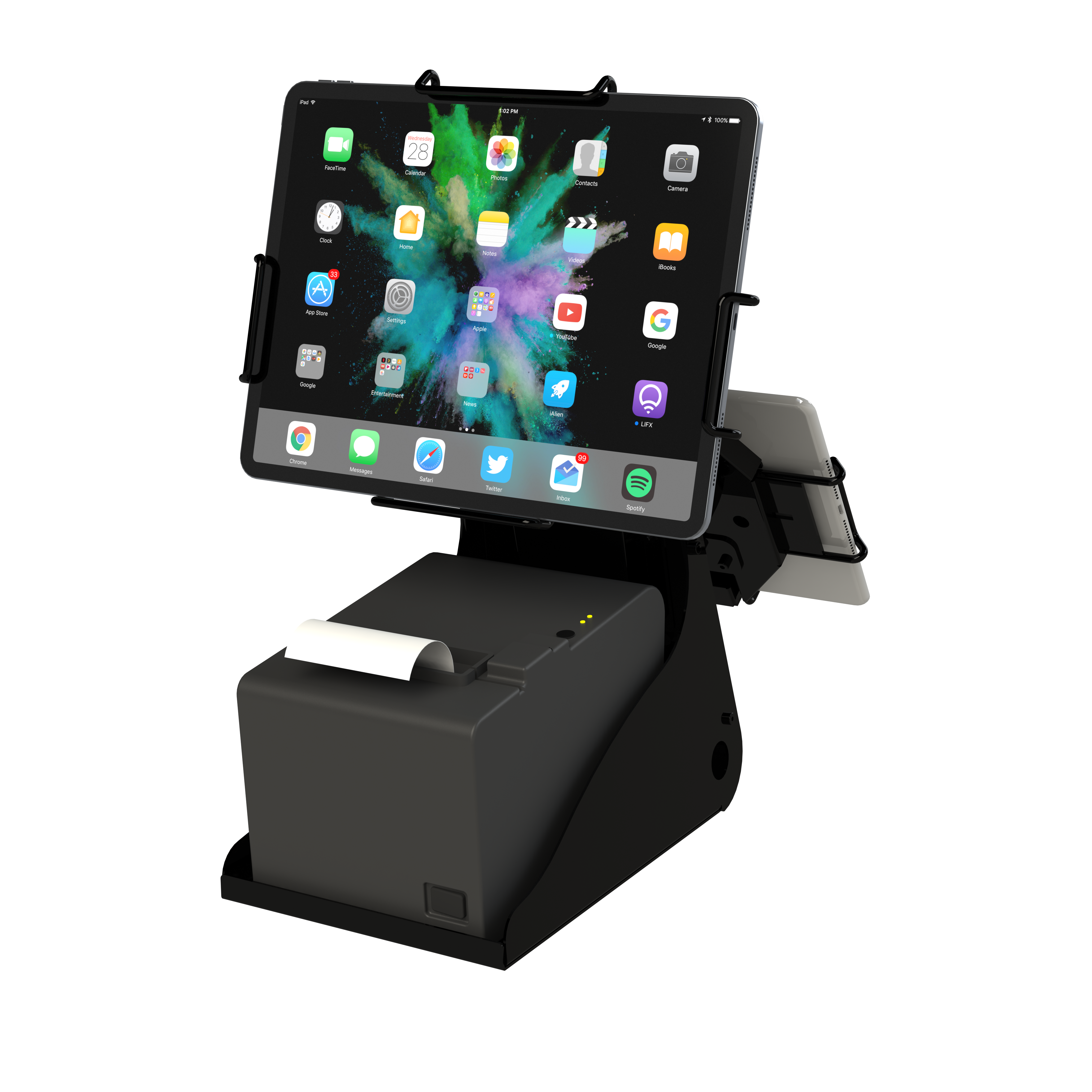 Technology is a strategic tool for improving the customer experience within the store. Today, in fact, interactive displays and tablets support staff in the retail process, informing, entertaining and retaining end consumers. At the same time, however, the problem arose of how to place the devices inside the store, for safe and effective use.
Why place a tablet in the store?
Whether it is clothing stores, bars, restaurants or pharmacies, having a tablet available allows you to offer personalized and decidedly engaging shopping paths.
A tablet, in fact, can be used to show other products not physically displayed, provide further information or communicate offers and discounts. Features to which are added the potential of augmented reality to engage and entertain customers.
Furthermore, a tablet is very useful in the cash point, in particular for guaranteeing contactless, practical and fast payment operations.
To fulfill their function, the tablets must therefore be positioned in a functional way within the store, with specific supports that guarantee their safety and maximize their effectiveness.
SN System tablet holder supports: ergonomics and functionality
SN Systems tablet stands are designed to fit any environment, such as retail stores, infopoints, ticket offices, bars and restaurants.
Ideal for installation on a table, cash desk, floor or wall, SN Systems tablet holders are distinguished by some important features:
Ergonomics: The supports are built in sturdy steel with an ergonomic design to be positioned at the right angle. The Design Station model, for example, integrates cable management for continuous charging without exposed wires.
Security: The tablet holders are all equipped with secure key locking systems and / or prepared for the Kensington lock.
Compatibility: Our tablet holders are designed to accommodate most tablets on the market. In particular, the UNIVERSAL model is compatible with models from 7 "to 13".
Functionality: The tablets can be placed on independent table supports, such as the POS STAND model, or on multifunction supports to equip the POS point with all the necessary hardware components, such as the Multifunction Station.
Universal tablet holder: the convenience of a versatile and easy to install holder
Thanks to the compatibility with the main tablet models on the market, the UNIVERSAL tablet holder is a practical tool to place the device effectively. The tablet, in fact, is fixed with a special safety knob in the back of the support and can be positioned both vertically and horizontally, with an optimal inclination for perfect viewing of the screen.
The support can be screwed onto the table, or in a simple and less invasive way, with the practical anti-slip adhesive supplied.
Finally, the tablet holder features a microfiber protector, which protects the tablet from accidental scratches.